artisan quality | world-class experience | team-oriented approach
FREELANCE CONTENT WRITER AND CREATIVE SOLOPRENEUR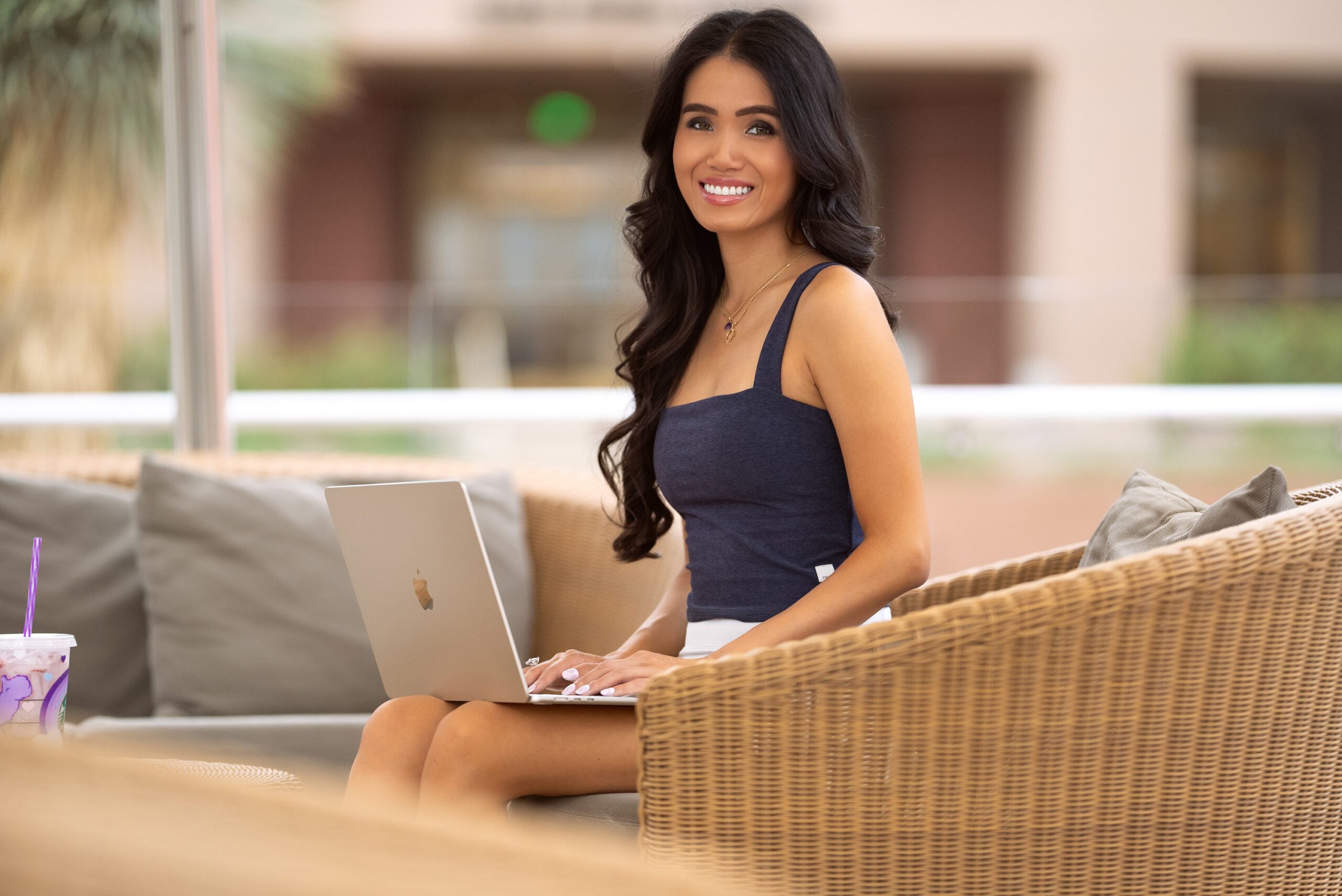 I was extremely lost for the first couple of years after college.

Barely scraping by with no stable job. Modeling in LA with no real game plan. I knew something had to change.

Late 2014 marked a life-changing chapter. A WordPress site, a new relationship with a photographer, and the rest was history — my passion for creating content was born.

Together, we fused editorial photos with engaging stories. It wasn't long before notable brands like COVERGIRL, Marshalls, and American Express took notice. My hobby exploded into a booming career.

While my blog thrived, I dabbled in a side gig.

As a ghostwriter for a digital marketing agency, I covered topics like higher education and home security. 

That's where I got my first real taste of SEO.

Fast forward to 2021: Video started dominating social media. While many pursued it, I realized it wasn't my calling.

But quitting? Not my style.

So I pivoted back to my first love:

Writing.

After doubling down on LinkedIn and networking relentlessly, my first 3 retainer clients set the stage for my full-time freelance writing journey. It was a humble restart, but every opportunity sowed seeds for greater things.

Today, I don't just write. I help businesses and people like you, build authority.

Are you exhausted from dull content that doesn't echo your brand? I get it. The digital landscape is littered with generic fluff that repels prospects.

Don't let subpar content obscure your expertise.

By partnering with me, you'll reclaim lost time and elevate your brand with standout content, transforming warm leads into loyal clients.

Got a vision? I'll bring it to life.

Let's turn skeptics into raving fans.
"Few remote freelancers fit so seamlessly with a business that it feels like they're in the office with you—but that's one of Sharon's best qualities."
"She rarely needs edits and her self-directed attitude is imperative to our growing business."
"Share's writing is engaging and thoughtful, always well-researched, and on point."
"She gave me a thousand times better advice than what I got from a "guru," who got nearly $1,000 from me. With more than 10 years of wide-ranging experiences in content creation, there's nothing she can't teach as your coach."
"Sharon helped me navigate how to most effectively get my writing business going and how to start making money. She is an intelligent, patient teacher who answered my questions and gave me advice I could put into action right away."