A blog on your website can go a long way in improving your website's SEO, establishing authority, and encouraging discussion around your brand.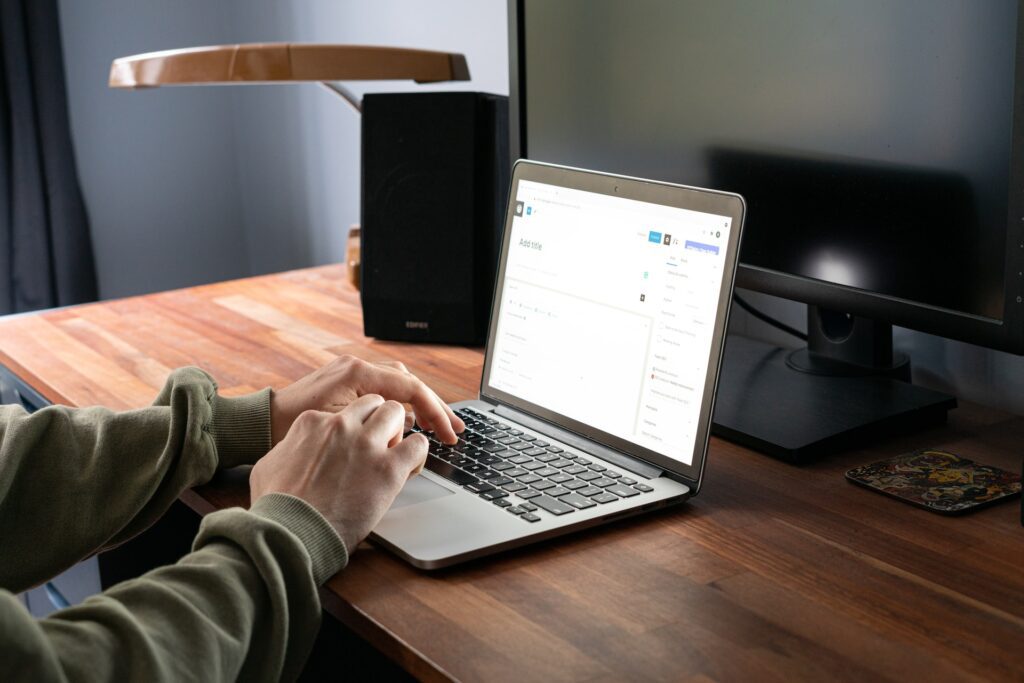 By now, you may have noticed that most established companies and public figures have a "blog" section on their websites. Whether you offer a service or product, having a blog can bring value and ROI to your company. People like to get information on the Internet. These days, a quick Google search is often more convenient than say, going to the bookstore to find a book on a topic of interest.
Wondering how blogging consistently can stimulate business growth? Here's what it will help you achieve:
Build Connections
Forming a connection with your audience is crucial for success, no matter what kind of business you are in. People are what make sales possible. People will visit your website. So, inject some personality into your site with a personalized blog filled with interesting content that goes beyond just your landing, services, and about pages. Educate your readers. If you engage them, they will likely stick around and keep you in mind longer.
Get on Google's Good Side
A blog improves your bounce rate by keeping visitors on your site longer. Sharing quality content that supports what you offer as a business will also help you rank higher on Google. Unfortunately, your landing page, services page, and about page alone are not going to rank very high — especially if people don't already know who you are and what to look for. Stay on top of your SEO game by publishing new blog content regularly. A good rule of thumb for starters is a minimum of two articles per month.
By providing educational content that addresses questions your consumer may have about your offerings, you will have a much higher chance of being found. For example, if you are selling your training services, you may want to include blog posts that inspire people to consider personal training and hopefully pick you as their trainer. Content on topics like "Benefits of One-on-One Training," or "The Importance of Having Proper Form When Working Out," may direct people to your site when Google-searching similar topics.
Stay Competitive & Establish Authority
Regardless of the field, competition is everywhere. Show people where you stand in that sea of competition by incorporating a business blog on your website. Providing credible information in blog posts is a fantastic way to establish authority and give insights into the industry you are in. Think about it — as a consumer, you are more likely to pick a personal trainer who appears to be well-versed in his industry over one who hasn't proven himself to be knowledgeable or trustworthy.
Encourage Discussion & A Sense of Community
A blog can also serve as a space for discussion amongst your readers. People who have read your articles can exchange ideas in the comments, and there, you've got yourself a little community! Not only will you get a better sense of your readers' point of view, but your readers will also get a chance to be heard. A sense of community makes people feel like they belong. As a result, they may become more comfortable investing in your product or service.
Convert Customers into Brand Advocates
When people like what they see, they will likely spread the word about you, your product, or your service to their friends and family. If they find your article informative and relevant, they may even share it on their social and professional profiles which could reach prospective customers and clients. In business, word of mouth plays a big role!
Let's Get Bloggin'!
Similar to copywriting, blogging regularly can become a tedious task. However, it is essential for creating a solid foundation for your brand, marketing, and public relations.
Have you created a blog for your business yet? If so, I would love to hear how it has benefitted you in the comments below. If you haven't incorporated a blog into your website yet because you aren't sure where to start or how to write engaging content, I'm a freelance blog writer available for hire!
This article was originally published on Medium.