Content is king when it comes to digital marketing. A talented, well-rounded freelance writer can help your business reach new heights.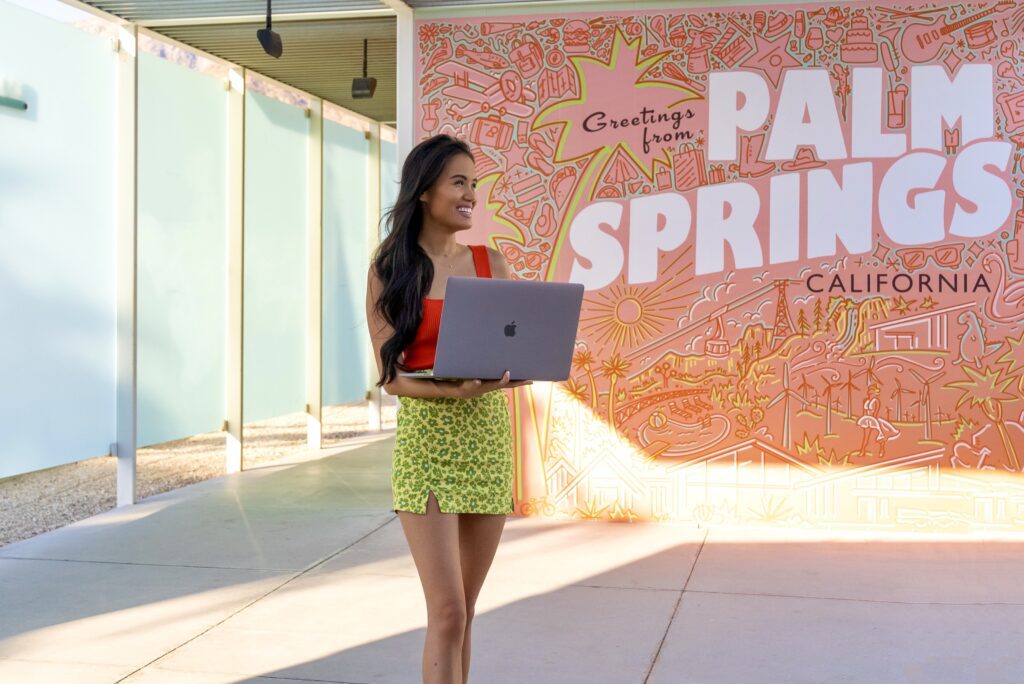 Hiring a versatile freelance writer is one of the best investments you can make for your business. It is a win-win situation because the talent brings unique value and fresh perspectives to your company while working during their most productive hours. Skilled writers are well-versed in researching and covering diverse topics. By delegating blog and article writing to one (or a few!), you save time and money for growing other areas of your company.
Scale Your Brand Faster with Consistent SEO-Friendly Content
Consistency is the key to success when it comes to establishing and maintaining an online presence. It is not enough to publish one or two SEO-friendly articles and expect people to find you. The competition is wild on the Internet!
Search engine-optimized content is the foundation of an effective digital marketing strategy. It helps you rank higher on search engines, making it easier for people to discover you. Once potential customers find you, they are more likely to stick around if they value your content.
But the drawback is that it takes a copious amount of time and effort to come up with original ideas and create. If you are writing the material, you may find yourself spending hours researching keywords and phrases. Then, you have to make sure you incorporate them properly before publishing. A seasoned freelance writer can help you do this in a fraction of the time because it is their expertise.
Remember, valuable content takes time to brainstorm, outline, create, and edit. If you want to scale your brand faster, hiring a versatile freelance writer with SEO experience is the way to go.
Gain New Perspectives
It can be difficult to come up with new content ideas on your own. A benefit of hiring a freelance writer is you get innovative ideas and a fresh outlook on your brand that you may not have had before. As a business owner, you may think you know what content is most valuable. But the reality is, freelance writers have a solid grasp of the types that perform best.
Save Time and Focus on Other Business Projects
One of the biggest mistakes many businesses make is trying to do everything themselves. They find the extra step and expense of assigning tasks daunting. Believe it or not, though, you save time and money by hiring a freelancer to write for you.
While your freelancer writes polished content for your blog or social media channels, you can dedicate time to doing what you do best and enjoy most. Have you wanted to attend networking events to attract new clients? Now you have the time to do it.
Time is money—as clichéd as it sounds. It could not be more true when it comes to delegating writing work to a professional. If you are not a seasoned writer, it may take you ages to produce decent content that a pro could finish better in a fraction of the time. By taking the DIY approach, you are losing time that you could be spending more productively.
Save Money By Paying Per Project
Did you know? Hiring a freelance writer is often more affordable than having an in-house one. Why is this? Well, for starters, you are not responsible for covering benefits like health insurance, which can add up quickly. You simply pay the writer per project. With in-house writers, you pay them by the hour regardless of whether they are maximizing each hour in the office.
In addition to being less expensive overall, working with freelance writers gives you the added benefit of having access to top talent without the need to invest in training. This means that once you find someone suitable for your company, you can keep them around for as long as you need by offering competitive pay.
Should I Choose a Versatile Writer or a Niche Writer?
In many cases, all-encompassing freelance writers have a positive edge over niche ones because they have experience researching and exploring a variety of subjects. Even if your business niche is travel, for example, you want your freelance writer to be able to produce content beyond just the travel topic. An adaptable writer can write creative and thought-provoking pieces about restaurants and local food, popular activities in a town, hotel reviews, and more.
Don't get me wrong, though. There is a time and place for a niche writer. Let's say you are a government consulting firm that would benefit from in-depth knowledge. In this case, hiring an expert writer in the field would be advantageous.
Characteristics of a Talented Freelance Writer
Ready to hire a remote writer to tackle your business' content needs? You may wonder, "what are the characteristics of a good writer?" Let's take a look at some essential qualities that will deliver the most value and make your life easier.
An experienced freelance writer is…
Organized & detail-oriented
Skilled at research
Efficient at producing quality content
Adaptable & implements your brand voice
Knowledgeable about what converts
Familiar with the tools necessary to deliver SEO-friendly articles
Able to complete projects with little to no direction

Without organization, there is no good writing. Organized writers produce detailed outlines that then save them time in the writing process. Need someone to produce articles in bulk? You'll want him/her to take the lead in organizing these pieces. This way, you know what articles need review and which ones are ready for publishing.
Accomplished writers produce quality content in a short amount of time. They have their research routine down. They know what works and how to do it well because they have been doing it for years. You can expect them to churn out articles while maintaining the highest quality standards in their work.
After years of experience, a professional writer should be able to deliver with little to no direction. Of course, this is not to say that you should blindly throw a project at someone and expect them to read your mind. Freelancers are not mind-readers.
The best work requires clear communication and set expectations from the beginning. This saves everyone time and prevents lengthy revisions resulting from a lack of communication. Provide what your writer needs to succeed, and you will be happy with the results.
Exceptional Freelance Writers Offer Infinite Value
The truth is: Exceptional freelance writers are hard to come by. But when you find one, you'll quickly realize the myriad of ways he/she brings value to your company. Over the years of writing for teams in diverse niches, I learned that certain qualities make me stand out from my competition.
First, my enthusiasm and ability to multitask help you scale your business fast. Some people can only complete one task at a time. Or they take days to finish a project that should only take one. After freelancing for eight years, I have a system in place that enables me to pump out articles quickly and work on other projects simultaneously. If you need a quick turnaround, I'm your girl!
My clients appreciate my innovative ideas and perspectives. Stumped on blog article topics? You can count on me to pitch a list of interesting subjects within your niche that will pique consumer interest. My outside voice inspires business owners to revisit topics they may have had in mind, but had trouble putting into words. Or, they say, "I love this idea! Please proceed with writing an article about it for our blog."
Need a reliable writer to produce excellent content for your website or blog? Let's chat about how we can work together to make it a reality.
This article was originally published on LinkedIn.