Having a unique personal brand is essential for freelancing success. It helps you establish trust, build a robust network, and secure fulfilling projects.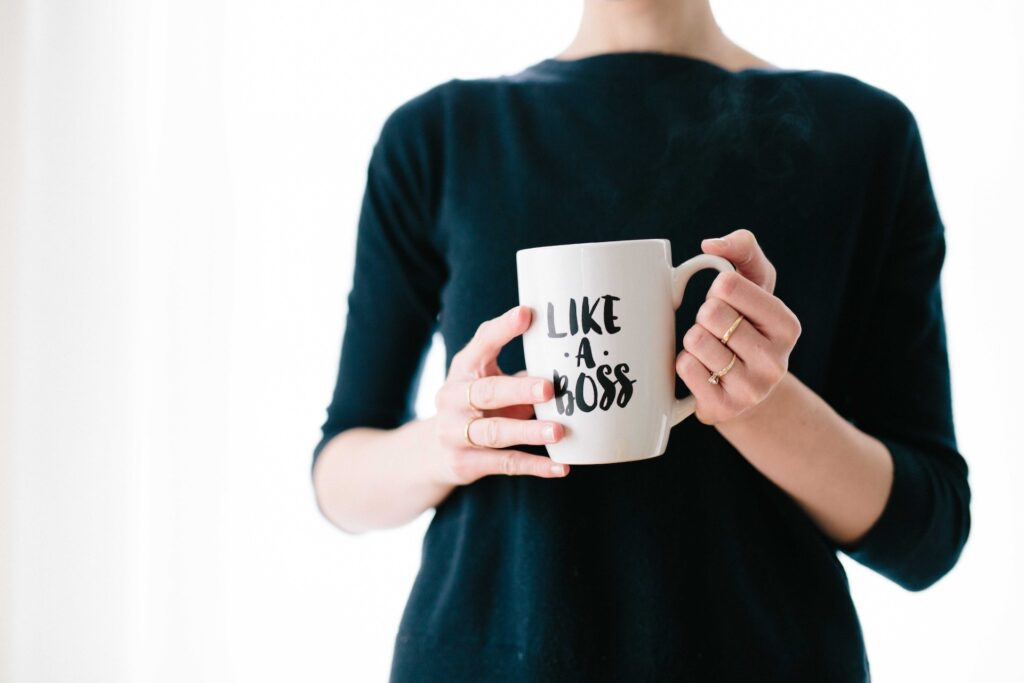 Building a personal brand isn't just for large companies with enormous budgets. As the gig economy continues to grow, it is paramount for freelancers to establish a personal brand. After countless trials and errors in developing my own fruitful freelance writing business, I can attest that personal branding is vital for success as a solopreneur.
In my first few years of working for myself, I struggled to earn a consistent income. Despite being a strong writer, getting my blog writing service in front of new people wasn't easy. Eventually, I realized that not having a personal brand prevented me from reaching my potential. Aside from my two loyal clients, plenty more had yet to discover me and what I could offer them!
Landing your dream client(s) and scaling a freelancing business is no walk in the park—but it can be more feasible with a well-defined personal brand.
The Importance of Personal Branding for Freelancers
Branding is the process of creating a unique identity that sets you apart. It's also about how people perceive you and whether they recognize your value. Your personal brand helps you:
Secure fulfilling and ongoing work.
Have happier clients and colleagues.
Build and grow a professional network.
Make a consistent and worthwhile income.
Stand out from your competition.

Conversely, clients need people who can do their job well. They want to work with someone reliable, trustworthy, and competent. That can be harder when they outsource work to talent not working with them in the same setting or time zone. By establishing yourself as an expert in your industry via a personal brand, you stand out among other freelancers vying for the same gigs.
Why Should I Build a Personal Brand?
Personal branding is the gateway to securing fulfilling projects, standing out from your competition, establishing yourself as a thought leader, building trust with clients, and scaling your freelancing business fast.
1. Work With Your Ideal Clients
According to Freelancer Study 2022, 56% of freelancers reported that project acquisition is the greatest challenge they face. Finding and attracting clients that are suitable matches is even more challenging. With a solid personal branding strategy in place, though, you'll spend less time worrying about how to attract your ideal clients. Over time, some will come to you!
We all love an excellent success story, right? Here's a recent one of mine that I hope inspires you:
In August, I committed to publishing one weekly article on LinkedIn. The goal was to grow my presence on this platform, write articles I felt compelled to write, and inject my personality into them. I wanted to showcase my expertise and thoughts about remote working, freelancing, and writing.
Little did I know that this personal project would lead to something greater. What happened within an hour of the first article going live surprised me. Three business owners reached out, wanting to work with me! Of the three, one of them is now a retainer client I love working with in my preferred industry.
As we rolled into the following month, I kept up with what became my new (and highly lucrative) approach to personal branding. Not every article brought me leads, but some did.
The takeaways?
Consistency is key. Show up for yourself. Do it because you want to, and not for the likes. Seriously. I received only 12 likes on that article—none from the businesses who noticed and hired me. Remember that people are watching, but not all are engaging.
2. Stand Out from Your Competition
Would you order something from a person or company if you knew nothing about them or how they stack up to their competition? Most likely not. Consumers tend to be wary about making a purchase unless they've seen other people rave about it first.
The same applies to any freelancing business. If you want to attract clients and get them excited about working with you, you need to let them know:
Who are they dealing with?
What will they get out of the partnership?
How do you stand out from other freelancers offering the same service?

There are numerous ways to make your personal brand memorable:
Create (and show off!) a diverse portfolio of work.
Engage in storytelling.
Showcase expertise in your field.
Be transparent about your successes and failures.
Share how you overcame challenges or obstacles.

The sky is the limit when it comes to building your personal brand. So think outside of the box and get creative!
3. Be a Thought Leader
Are you an expert in your field? It's time to prove it. Thought leadership is imperative because it shows potential clients you can solve their problems. This encourages them to hire you for future projects.
Showing expertise can take various forms:
Writing blog posts and articles on topics related to your business (my favorite!)
Creating engaging social media content about your skills and services
Giving presentations at conferences
Writing and publishing books or ebooks
Speaking on podcasts or radio shows

There is no right or wrong way to go about this, so don't be afraid to experiment and have some fun.
4. Build Trust and Scale Your Freelancing Business
When you have an established brand and reputation, clients know exactly what to expect from you. They trust that you are the perfect fit for the job. Moreover, if they have a stellar experience working with you, they feel safe recommending your services to others in their network looking for your talent.
The bottom line is that your online presence should make potential clients want to hire YOU—not just any freelancer who happens to show up in their search results. A personal brand helps distinguish your quality traits and industry expertise.
Make Big Strides With a Killer Personal Brand
As a solopreneur, you're in charge of your success. So give people a reason to choose you over the competition! You can get more work, establish credibility, and scale your business fast with an excellent personal brand.
The idea of personal branding may be daunting, but it doesn't have to be. You don't need much money or time to create a personal brand. Start simple. Ask yourself: What makes your business different from everyone else's? From there, show potential clients who you are and what makes you shine. Don't overthink it—getting yourself out there is the first step toward getting noticed by the right people.
This article was originally published on LinkedIn.