Companies often get frustrated over the challenge of finding reliable freelance writers. The truth is, they are out there. But more often than not, businesses are not equipping them with what they need to succeed. Setting your freelancer up for success is one of the most important things you can do as a client.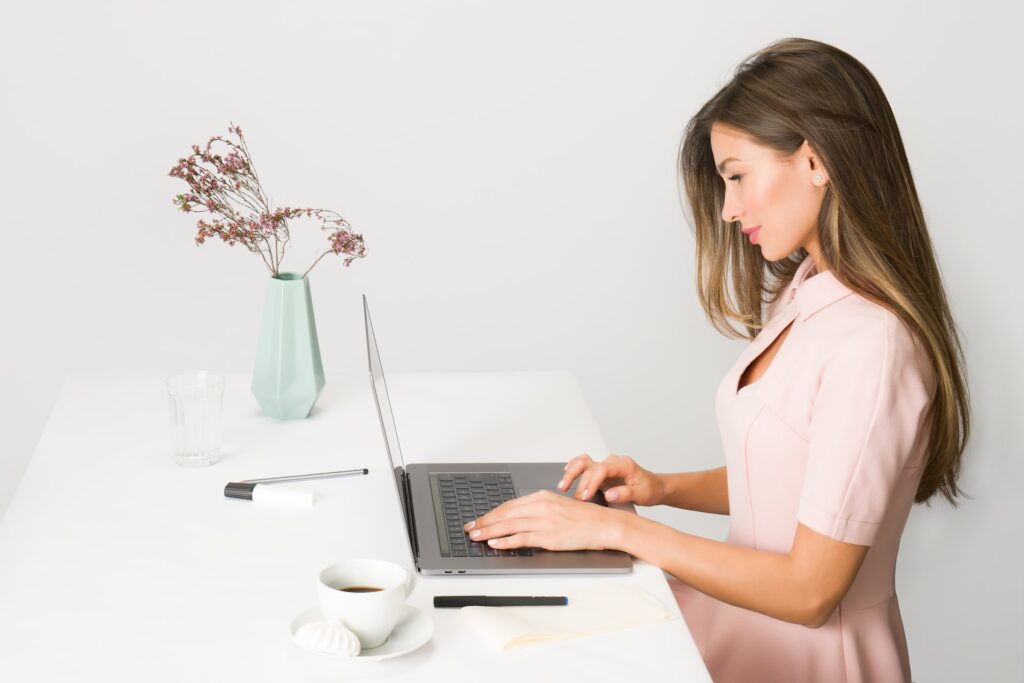 After finding a solid potential to add to your team, you may wonder, "what can I do to ensure that my freelance writer won't disappoint?" These five strategies will guarantee you phenomenal results and ensure a smooth transaction.
1. Establish Trust with an Upfront Installment
Paying your writers upfront is a great way to show them that you value their time, efforts, and skills. Freelancers are more likely to work with clients if they pay for their writing services beforehand, especially on the first assignment. The reasoning behind this is simple. It is stressful for freelance writers to track and chase down payments as they work for various clients.
Do you want to kick things off professionally with your writer? Pay an installment before beginning the project. This establishes trust and motivates your writer to do their best. Rather than worrying about whether they will get paid on time or at all, they focus on producing excellent content knowing that you've got their back. If their schedule allows, they may even deliver exceptional work faster!
2. Communicate Your Needs & Expectations
After establishing payment terms, it is time to provide your freelance writer with all the information they need to create content. Do this before—not during or after—the project begins. Trust me, your freelance writer despises back-and-forth revisions just as much as you do. To avoid this, communicate your needs and expectations early on:
A brief outline of the expected deliverables (i.e. word count, keywords, and any specific requirements)
Successful examples from other writers you've worked with, or articles on the web you want to emulate (explain why you like these)
A brand guide and/or company handbook (your freelancer needs to know your style, voice, formatting preferences, and goals)
Reasonable deadlines for project milestones (i.e. outline, drafts, final copy)
While you may have a clear idea of what you want the finished product to look like, freelancers are not telepathic (yet). If any of the above is vague, then your writer cannot know whether they are hitting your targets. Having everything outlined and organized prevents misunderstanding between both parties.
3. Respond to Emails Within One Business Day
Freelance writers may not be in the office with you, but they are working professionals that care about delivering the best work possible. The rule of thumb is to respond to questions and requests for clarification within one business day.
When a client takes too long to respond to emails, freelancers are in the dark wondering what to do next. Or worse, they may make assumptions about what they should do, which could be far from your expectations. Even if you do not have a concrete update yet, reply to let them know you are working on one. Quick responses keep the ball rolling and ensure nothing falls through the cracks.
Active communication throughout the writing process is crucial. But it is equally important to maintain contact with your writer after the delivery. Freelance writers expect timely payments for their hard work. Do not wait too long to respond to and pay invoices, or they will not work with you again in the future!
4. Give Actionable Feedback
Constructive criticism is vital when delivering feedback. Your freelance writer has spent hours writing an article for you. They deserve praise for a job well done! Stay positive and highlight the strengths first. Explain what you like and why. This gives your freelancer an idea of what to further elaborate on, or keep in mind for future projects.
Then, segue into what needs improvement. But remember that respect goes a long way toward keeping morale up. Instead of "I don't like this paragraph. Remove and rewrite," try: "I like the point you made here. Is there a better way to convey the supporting arguments to make this paragraph more valuable?" The latter encourages deep thought, is not degrading, and guides the writer on how to improve the paragraph.
If you focus only on the negative or micromanage, your writer may get overwhelmed and want to call it quits. Being patient with your new hire is important because it may take them some time to acclimate to your needs. Remember that freelancers work with numerous clients with different expectations every day. You can't expect them to know yours if you don't tell them!
Finally, if your writer is asking for feedback but there is nothing you would change, do not ghost them. Respond to the email and let them know that the piece is good to go. We all like (and need!) a good closure.
5. Recognize Good Work
If you loved your freelancer's work, tell them! Positive feedback is feedback too. A simple thank-you email lets them know that they met your expectations. When writers are aware of their impact on your company, they stay eager to help you when you need it most. Finally, don't forget to show your appreciation for their diligence by paying well and on time.
Save Time & Money by Hiring an Experienced Freelance Writer
A professional freelance writer can save you time and money by providing top-notch content. Consistency is key when it comes to blogging and gaining traction on a website. In the long run, relevant articles boost conversion rates and help new customers find you. This leads to increased revenue for your business! With a skilled writer, it is possible to get quality AND quantity every time.
Outsourcing writing does not mean that you can pass on the job and leave it at that, though. As the client, you must stay on top of communication and equip your writer with everything they need to succeed. From there, they can do the heavy lifting for you! In the end, it all boils down to communication: the clearer details you provide in the beginning, the better the final delivery will be.
My Clients Are Buzzing…
Need a content writer that will turn around incredible work at lightning speed? Here's what clients just like you are saying about their experiences working with me:
"It was great to see that as soon as we brought it over to our WordPress site, the blog was instantly SEO and readability-ready." – Lauren A.
"Her writing is engaging and thoughtful, always well-researched and on point. Best of all, her work needs little or no editing, and she is careful to follow all of our directions." – Jeanne G.
"From writing beauty blogs to writing difficult treatment pages on new and cutting-edge medical treatments, she delivers quality content, with an impressive turnaround time. She has a way of taking blog topics we've written before, and instilling a new perspective on them that is fresh, authoritative, and compelling. Her work rarely needs edits and her self-directed attitude is imperative to our growing business." – Chris Z.
Ready to start a project? Message me on LinkedIn or email me at sharonatucsd@gmail.com. I look forward to learning more about your content needs and getting your business to the next level!
This article was originally published on LinkedIn.