The #1 struggle of remote working? Maximizing productivity and sustaining it day after day. Setting routines and boundaries can help you stay focused.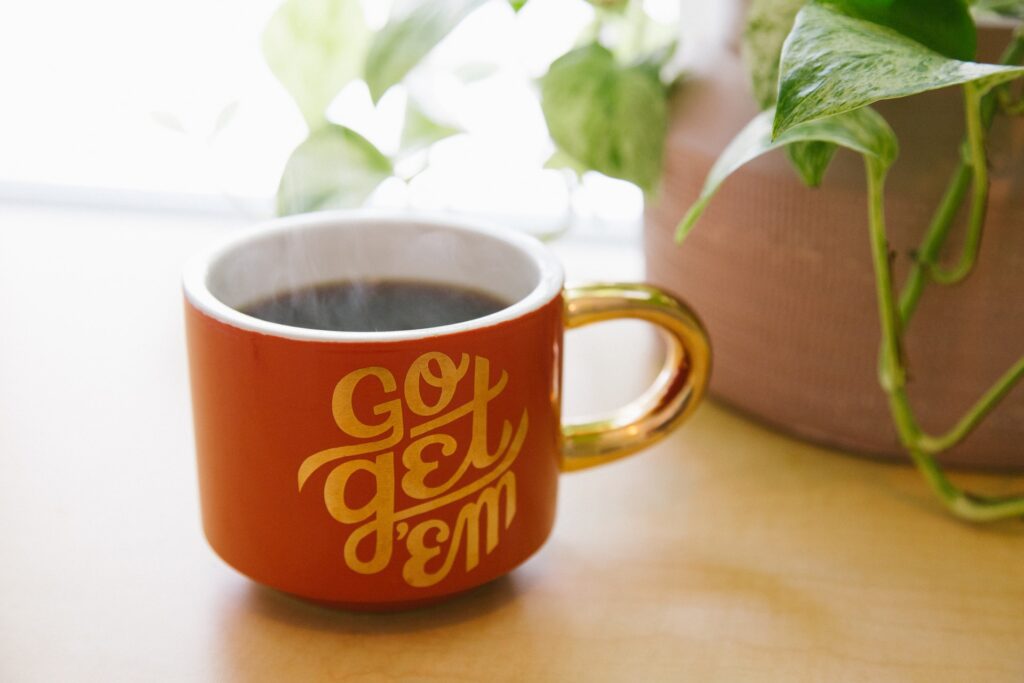 The WFH life is a dream come true for many. You're able to set your own hours, work in comfy clothes, and spend more time with loved ones. But it's not all sunshine and rainbows. Working independently means you're responsible for everything—and when there's no boss watching, it can be easy to let things slide.
New to remote work? Establishing boundaries between work and home life can help you stay focused while working from home.
Create and Stick With a Routine
How often do you find yourself getting distracted when working remotely? There's always something else to do around the house or something you can check online. If you don't have a set schedule, this can lead to procrastination. Set aside time each day for priority projects and stick with your plan. Have multiple projects to tackle at once? Try scheduling them out over the week so that you fill your days with productive tasks.
Avoid Time-Sucking Activities
Time-sucking activities like social media, addicting TV shows, negative news, and unexpected calls can veer you off schedule if you're not careful. I know my phone can pull me out of my 'deep work' zone. But turning off notifications (I love Apple's Focus mode!) has helped me resist the urge to distract myself on social media and text messaging.
Feel like you need a break from work? Try going for a walk instead. Exercise and some fresh air can go a long way in clearing your head and getting those creative juices flowing again!
Get Outside and Let the Sunshine In
Sunlight is vital for health and well-being. It helps your body produce vitamin D, which is necessary to absorb calcium and maintain healthy bones. According to Harvard Business Review, a study found that 47% of workers feel tired from the absence of natural light in their office. 43% feel depressed because of a lack of natural light. Consider setting up your desk near a window or going outside every once in a while. You'll find that the sun can elevate your mood!
I now live in a bungalow with plenty of natural light. But when I started freelancing in 2014, I lived in what I like to call a dark cave. Staying productive all day was not easy. Often, I'd find myself falling into a depressive mood. To combat this, I switched up my workspace by visiting different coffee shops with ample sunlight. This simple change worked wonders not only for improving my mental health but also my productivity.
Separate Your Home Office From Your Living Space
If you're like me, your home (office) is also where you eat, sleep, and relax. And while it's nice to have all these activities in one space, it can get messy fast. This can result in a cycle of endless distractions and procrastination.
While having a separate room for a home office is ideal, it's not always possible. Not everyone has the luxury of having an extra space to convert into an office. But you can always create a designated workspace within a room, such as a corner with plenty of natural light. Don't forget to spruce it up with some of your favorite things that spark joy!
Nourish Your Body and Take Breaks
You've heard it before—health is wealth. So remember to nourish your body and take breaks. Many of us are guilty of getting caught up in work, especially if we have a jam-packed schedule. But it's crucial to make time for nutritious meals, enough hydration, and, ideally, eight hours of uninterrupted sleep each night. Finally, make it a point to step away from your desk at least once an hour. Give your body a nice stretch, a short walk, or a breath of fresh air before diving back into your tasks.
Setting Routines and Boundaries Fosters Optimal Productivity
The key to productivity while working from home is in the details. By creating a routine, setting boundaries, and taking time to recharge your batteries, you can power through an entire day of work without burning out.
This article was originally published on LinkedIn.