Freelance writers have a plethora of free writing tools at their disposal to make work easier. Here are the five I use every day to produce stellar articles!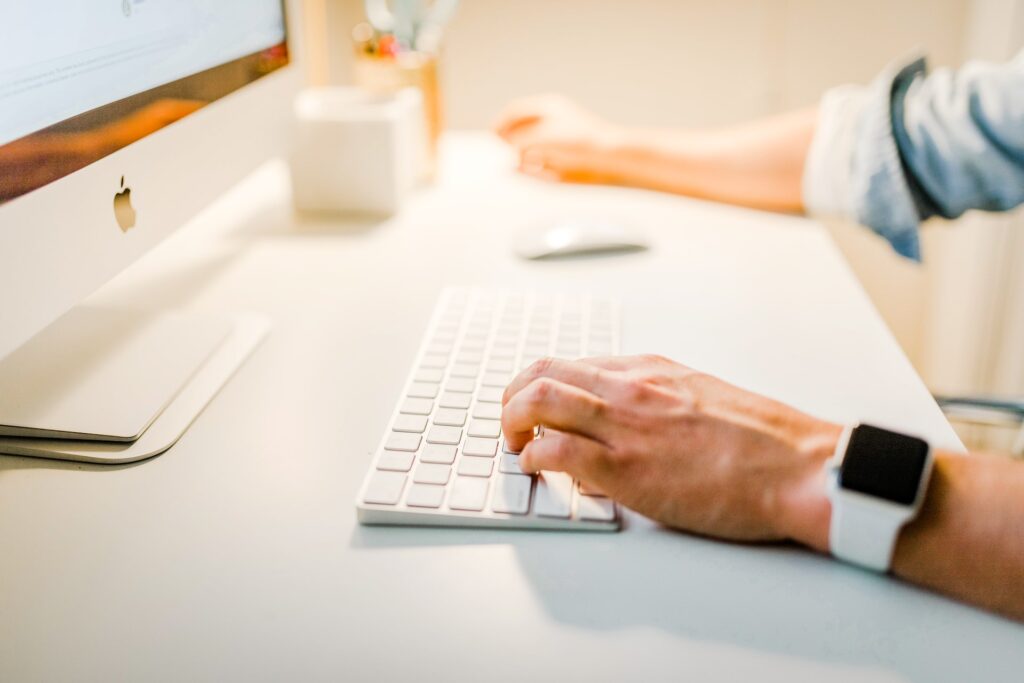 Writing is the art of making words work—a craft that requires extensive effort. It can be tough for even seasoned writers to get everything perfect without a little help. Thankfully, there are free tools available to make the process easier—and more fun!
1. Headline Analyzer: Perfect a Headline
IsItWP Headline Analyzer helps you come up with a strong headline for your article. An effective one drives traffic, encourages shares, and ranks high in search results. Find out if yours is too generic or too lengthy, and whether it is boring, confusing, or problematic. This tool provides examples of exceptional buzzwords and other elements that you can use to enhance your writing. There is no greater joy than restructuring a title several times and finally seeing it take off. After using Headline Analyzer often, I naturally come up with better headlines grading a score of 70 and up on the first try!
2. Hemingway App: Gauge Readability
Hemingway App is my go-to for testing readability and finding areas for improvement. When I was a new writer, one of my weaknesses was writing too much in the passive voice. This tool identifies where I use passive voice so I can change it to active voice! It also checks for adverbs so you can omit them if they are not necessary.
This resource provides a grade-level score so you can see how easy or difficult your content is to read. A readability grade of 8 or below is key for SEO and helping readers digest your content. Finally, use this tool to find sentences that are too long or need rephrasing so they become clear and concise. This engages readers, allowing them to retain information better.
3. Grammarly: Channel my Inner Grammar Nazi
Grammarly helps writers produce excellent content by checking grammar, spelling, and punctuation in real time. It is available on desktop and mobile devices, so you can improve your writing wherever you are.
There is a premium version that unlocks all the features. But the free version is enough for me to catch grammar mistakes, spelling errors, and awkward sentences. If Grammarly detects an issue with your text, it gives suggestions on how to improve it!
4. Plagiarism Checker: Ensure Original Content
Even though I write all my content from scratch, there is still a chance of accidental plagiarism. Before publishing articles, I run my work through the plagiarism checker. It is nice to have peace of mind that no one else has written anything similar. If so, I have the chance to switch things up before submitting my work. Original content is crucial because it brings unique value, and avoids penalties from Google for redundancy.
5. WordCounter: Check Word & Character Count
WordCounter is a practical tool for checking the word and character count. This is especially helpful if you are working on a project that needs to be a specific length. In a way, WordCounter signals when it is time to stop writing and start editing.
If you are a blogger, chances are, your clients request meta descriptions to go along with the article. Meta descriptions should not be over 156 characters long including spaces. I like crafting mine on WordCounter because it tells me exactly how many characters I have left. Sometimes, it feels like I am playing word-Tetris to meet the ideal character count.
Refine Your Writing with These FREE Tools
Ready to take your writing to the next level? Don't sleep on these tools! I use them daily as I craft SEO articles that keep my clients coming back for more. Each has a distinct role in streamlining my business and ensuring quality content. With a bit of guidance from them, you, too, can churn out better articles to impress your clients. Best of all, they are 100% free and easy to use.
This article was originally published on LinkedIn.